LAND ROVER PHEV RESEARCH
Land Rover is ready to add to the legendary capabilities of Range Rover by implementing the technology of plug-in hybrid electric vehicles (PHEV). Our lineup of PHEVs looks to bring a new level of performance into the fold while not compromising the original vision of Land Rover which encompasses vehicles that are always ready to go off the beaten path. You can choose to get into the Range Rover PHEV which combines all the characteristics of a classic Range Rover with an electric twist or go for the Range Rover Sport PHEV which takes performance and efficiencies to new heights.
This page is dedicated to helping you learn more about the Land Rover Plug-in Hybrid SUVs. You'll learn more about the entire Land Rover PHEV lineup and their distinguishing factors, how to maintain and service your Land Rover, how and where to charge your Land Rover, you'll learn about the battery and warranty, and just how much you can qualify for on federal tax credit by simply switching to driving a plug-in hybrid Land Rover.
Our team at Land Rover Naperville can answer any questions that you have about the lineup and help you determine what model best fits your needs and lifestyle. If you have any questions, please don't hesitate to call 630-413-0693 or simply contact us and a member of our Patrick Direct Sales Team will reach out to you.
LAND ROVER PHEV LINEUP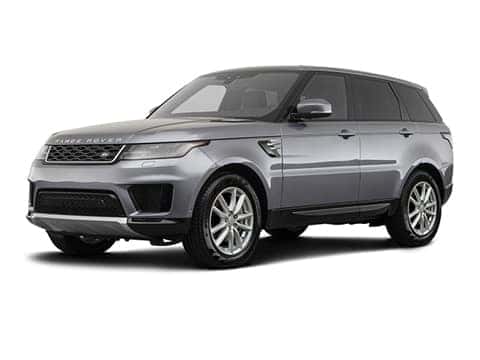 RANGE ROVER SPORT ELECTRIC HYBRID
Starting MSRP: $83,600
Pure Electric Range: up to 19 miles
Total Range: 480 miles
Fuel Economy (Electric + Gas): 42 mpg, premium gas 19 mpg
Cost of Fueling: $88
Annual Fuel Cost (Electricity + Gas): $2,300
0-60 MPH: 5.7 sec
Power: 355 hp
Electric Motor/Battery: 206 hp Si4 gas engine/141 hp electric motor, 90 kWh battery
Time to Charge: as little as 14 hours (dependent on local power supply)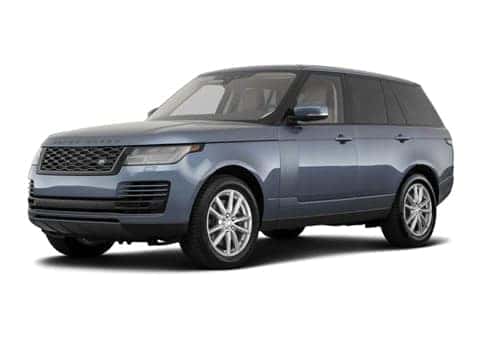 RANGE ROVER ELECTRIC HYBRID
Starting MSRP: $106,500
Pure Electric Range: up to 19 miles
Total Range: 480 miles
Fuel Economy (Electric + Gas): 42 mpg, premium gas 19 mpg
Cost of Fueling: $88
Annual Fuel Cost (Electric + Gas): $2,300
0-60 MPH: 5.5 sec
Power: 395 hp
Electric Motor/Battery: 296 hp Si4 gas engine/141 hp electric motor, 90 kWh battery
Time to Charge: as little as 2 hours and 45 minutes (dependent on local power supply)
WHAT'S THE DIFFERENCE BETWEEN A HYBRID AND A PLUG-IN HYBRID (PHEV)?
HYBRID
A vehicle is a hybrid if it's 100% gasoline-fueled but doesn't rely solely on its gasoline engine for propulsion (defined as the action of driving or pushing forward). Hybrids have electric motors that sometimes power the car in order to delay the gasoline engine and save fuel. At times, both systems work together for added power. Electric motors function as generators when you press the brake.
Hybrids get energy at the same time from a gasoline engine and an electric motor. The engine and motor work together to power the car. The engine also uses gasoline to help recharge the battery which powers the electric motor.
Hybrids use gasoline engines to keep batteries charged as you drive. There is no need to plug them in.
PLUG-IN HYBRID (PHEV)
PHEVs use a gasoline engine and an electric motor but in different ways. A plug-in hybrid primarily uses its electric motor, which is powered by a battery. A plug-in hybrid won't use gas until the battery runs out of power. A plug-in hybrid uses its engine as a backup plan.
PHEVs can be plugged into a 120-volt household outlet or a 240-volt charging unit (or wall charger). A plug-in hybrid can be driven on pure electric power without burning any fuel.
A PHEV has a much larger battery and a means to recharge it using an external power source. A PHEV acts like an electric vehicle with the gasoline engine not being used when its battery has to charge. The engine comes on when the battery runs down which allows the vehicle to continue as a regular gasoline hybrid. It also uses regenerative braking to save fuel.
CHARGING YOUR LAND ROVER: HOW AND WHERE?
The Land Rover PHEVs can fully charge from either a domestic socket or an IEC connector. It's ideally suited to charge overnight, fully charging in as little as 14 hours, enabling emissions-free commuting for 19 miles. Installing and using a wall box can reduce charging times to as little as 2.75 hours.
For ultimate convenience and efficiency, charge your vehicle quickly in between drives using a wall-mounted Level 2, 240-volt home EV charge. With charging speeds up to nine times faster than a standard outlet, the ChargePoint Home Flex wall box also offers handy features, including reminders and scheduled charging. Please note the speed of charging is primarily determined by the source of the power supply and is ultimately limited by the maximum capability of the vehicle's onboard charger.
CHARGING IN A STANDARD 120V HOME OUTLET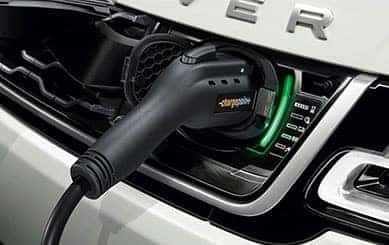 All Land Rover PHEV vehicles come with a Home Charging Cable (Mode 2 Charging Cable). The cable connects to domestic sockets and supports a charging time of as little as 14 hours. The cable can be used no matter what the weather. Please check with Land Rover of Naperville for charge times in your area.
*Comes standard with every plug-in hybrid Land Rover purchase. No additional equipment needed.
HOME CHARGING VIA 240V WALLBOX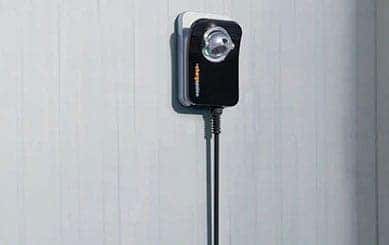 Land Rover recommends the new ChargePoint Home Flex home charger. With adjustable amperage (up to 50 amps) and the ability to add up to 37 miles of range per hour, ChargePoint Home Flex is one of the most powerful home chargers available.
*Purchase separately. You can order a ChargePoint Home Flex here. Requires hardwired installation and may require electrical upgrades depending on your electrical panel capacity.
REGENERATIVE BRAKING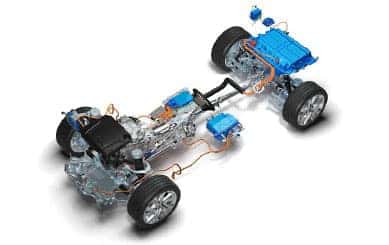 Regenerative braking uses the electric motor to harvest kinetic energy while braking, converting it into electrical energy that is used to recharge the high-voltage battery. This process begins the second you remove your foot from the accelerator, as well as during braking. Regenerative Braking does not replace charging your vehicle but will supplement the charge available during your journey.
CHARGING YOUR LAND ROVER IN PUBLIC
There may be times when you want to charge your Land Rover while you're on the go. Finding public charging stations is easy! You can simply use the ChargePoint app, Google Maps, or Apple Maps to find the nearest charging facility to you, and you can even see pricing and the availability of stations.
*For public charging within Chicagoland, we've seen average prices of $1-$4 for about 2 hours of charging time. However, it depends on the individual unit's owner to determine pricing.
MAINTENANCE/SERVICE OF YOUR PLUG-IN HYBRID LAND ROVER


Every Land Rover vehicle protected by prepaid maintenance receives the care it deserves. Each is serviced by factory-trained Land Rover technicians using genuine Land Rover parts and Castrol Synthetic Oil to keep your vehicle performing at its peak. With nationwide servicing available at participating retailers, regularly scheduled maintenance is not only convenient, but it potentially increases the residual value of your vehicle. It can save you money too – up to 25% versus the cost of paying for each service as it is needed. These pre-paid maintenance plans can be purchased prior to the first service interval or financed with the cost of your vehicle at the time of purchase.
WARNING: Do not do any repairs on the vehicle yourself. Electrical cables and/or components that have come loose may only be corrected by an authorized Land Rover workshop. Schedule service today!
PREPAID MAINTENANCE PLAN SERVICES INCLUDE:
Replace engine oil and filter**
Replace pollen filter**
Replace air cleaner element
Replace brake fluid
Replace spark plugs (if appl.)
Replace fuel filter element (if appl.)
Check/top fluid levels (brake, coolant, windshield, DEF)
Check battery condition, check/top up electrolyte level
Inspect brake pads for wear, calipers for leaks and rotor condition
Inspect tire pressure, condition and tread depth
Inspect for fluid leaks
** At specified maintenance intervals.
PREPAID MAINTENANCE PLUS PLAN SERVICES INCLUDE:
The plan includes the following wear items, in addition to the services listed above. Note that the number of replacements are limited based on the model and term of the plan purchased.
Front pads (set)
Front rotors (set)
Front brake wear sensor
Rear pads (set)
Rear rotors (set)
Rear brake wear sensor
Front wiper blades
Rear wiper blade
LAND ROVER WARRANTIES FOR PLUG-IN HYBRID VEHICLES

NEW LAND ROVER VEHICLE LIMITED WARRANTY
4-year/50,000 mile, whichever comes first, Basic/New Vehicle Limited Warranty
6-year/unlimited mile Corrosion Perforation Warranty
24-Hour Roadside Assistance
24-Hour Emergency Towing
Trip-Interruption Expense Benefits
THE LAND ROVER HYBRID BATTERY WARRANTY
Land Rover PHEV vehicles offer an 8-year or 100,000 miles (whichever comes first), 70% state-of-charge warranty. The warranty is contingent upon proper use and maintenance of the vehicle and regular charging of the battery.
PHEV batteries normally have a warranty of eight years, which is significantly longer than standard vehicle warranties.
YOU CAN QUALIFY FOR A FEDERAL TAX CREDIT ON NEW ALL-ELECTRIC AND PLUG-IN HYBRID VEHICLES
New all-electric and plug-in hybrid cars, trucks, and SUVs purchased anytime after 2010 may be eligible for a federal income tax credit up to $7,500. The credit that you can receive varies depending on the capacity of the battery that's used to power the vehicle. You may also be able to qualify for state incentives.
You Can Qualify for a Federal Tax Credit on New All-Electric and Plug-in Hybrid Vehicles
Owning a BMW, MINI, Cadillac, Volvo, Jaguar, Land Rover, Hyundai or Genesis plug-in hybrid or electric comes with many financial incentives.
On August 16, 2022, President Biden signed the Inflation Reduction Act (IRA) into law, which amends the current U.S. EV tax incentives. Under the amended law, only qualified EVs and PHEVs assembled in North America will be eligible for the $7,500 tax credit.
In addition to other state incentives such as rebates, tax credits, and grants. You could also save up to $1,500 in fuel costs within five years.
Please talk to a Patrick Client Advisor for more information and eligibility.
To learn more about the Federal Tax Credits available, please visit: fueleconomy.gov
IEPA EV Rebate
Starting July 1, 2022, customers who purchase fully electric vehicles will be able to apply to the Illinois Environmental Protection Agency (IEPA) for a $4,000 rebate ($1,500 for electric motorcycles). Only one rebate will be issued to a purchaser in any 10-year period. Click here to learn more.
Note: This is not a dealer or manufacturer-supported rebate program
VISIT LAND ROVER NAPERVILLE AND SEE THE PLUG-IN HYBRID SUV OF YOUR CHOICE!
OR SIMPLY CALL US TO LEARN MORE TODAY!