Sell Your Car, Trade Your Car, Turn In Your Lease or Upgrade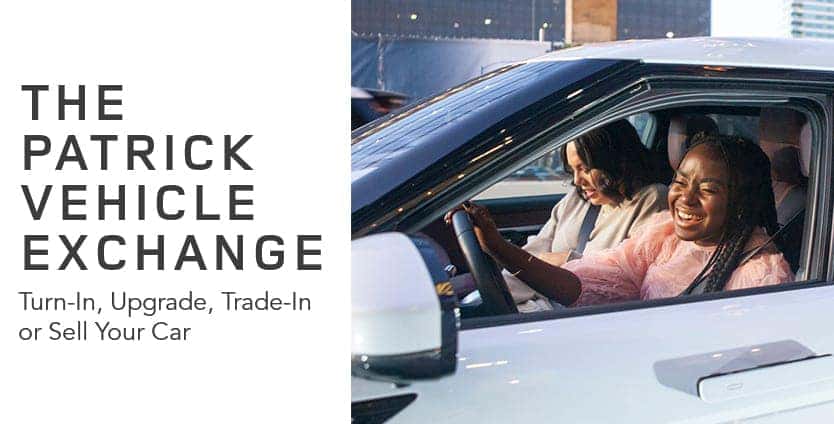 If you're looking to sell your car but don't have the time or energy it takes to do it yourself, we'll buy it from you even if you don't buy ours.
If you're looking to buy a new, retired service loaner or demo, certified pre-owned Land Rover, or used car we have but aren't sure what to do with your car, let us walk you through the benefits of trading in your car.
If you're currently leasing a Land Rover and not sure if you should turn it in and walk away, buy it or lease another new Land Rover we'll walk you through options that work for you.
If you have a car but wondering what it would take to get into something newer, with more bells and whistles, or something with a longer warranty our team can provide some solutions that can help keep your payment the same or even lower than your currently paid.
How can we do all of this? With the Patrick Vehicle Exchange, our team of trained, knowledgeable, and professional staff consults customers every day on the best options available based on your lifestyle and needs. We love consulting with customers and explaining the possibilities available.
Need to do some research? Follow the links below:
Lease End Options
Vehicle Upgrade Program
Benefits of Trading-In Your Car
We'll Buy Your Car
Why Buy Land Rover?
Why Land Rover Naperville?
Shop Now at Land Rover Naperville
Shop New Land Rover
Shop Certified Pre-Owned Land Rover
Shop All Used Car at Land Rover Naperville
Shop Courtesy/Demo Land Rover